Star Wars: Forces of Destiny
2017
An animated micro-series starring Rey, Jyn Erso, Princess Leia, Ahsoka Tano, and more. Small moments and everyday decisions shape a larger heroic saga.
Fecha de estreno

03.07.2017

País

US

Idioma

En

Duración

3

Vistas

64
(S01E08) Episodio anterior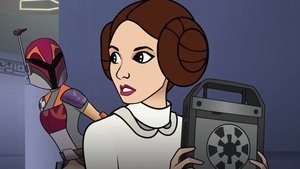 Se estrenó en 09.07.2017
On a secret mission, Leia and Sabine come under attack by bounty hunter droid IG-88.
Episodio siguiente (S01E010)
Se estrena en 31.10.2017
Sabine recruits her old friend Ketsu Onyo into the Rebel Alliance.
Reparto